Welcome to Ghoulish Delights
The Mysterious Old Radio Society brings classic tales of terror to the Fringe!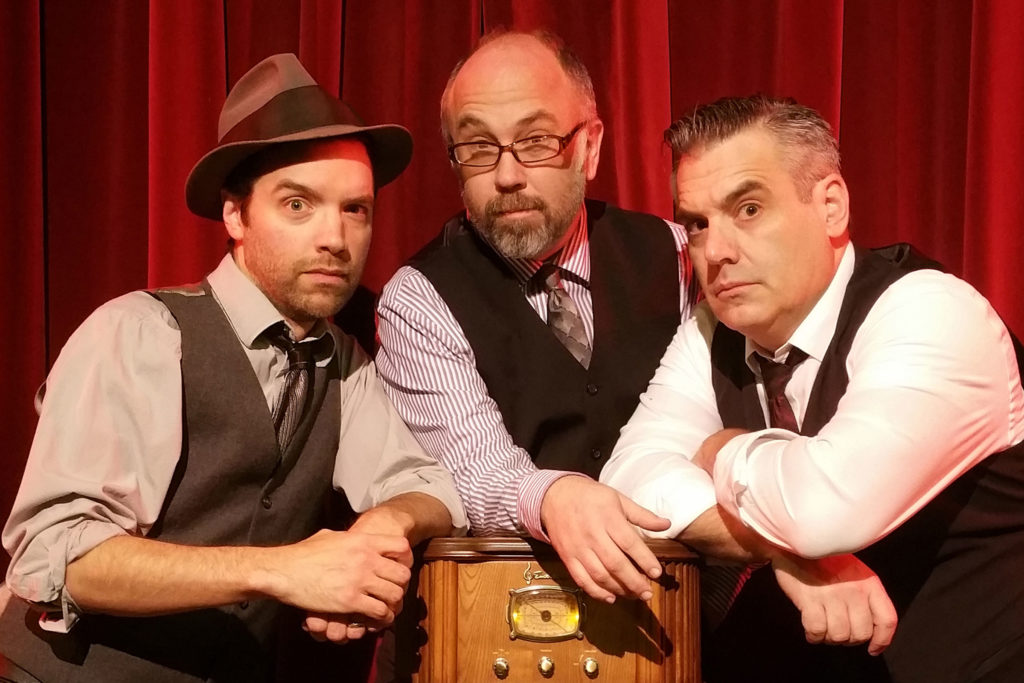 Ghoulish Delights invites you to join the Society at the Minnesota Fringe Festival for two classic horror stories from the golden age of radio, performed in the style of an old-time radio broadcast, including the original announcements and commercials. Thrill to "The Shadow People" from Suspense and "The Gibbering Things" from The Shadow!
Members of the Mysterious Old Radio LIstening Society include many Fringe favorites such as Joshua English Scrimshaw (Comedy Suitcase), Tim Uren (H.P. Lovecraft's "The Rats in the Walls"), Eric Webster (Shade's Brigade), Shanan Custer (2 Sugars, Room for Cream), and Joe Weismann (The Jaztronauts).
Performance are at the Rarig Thrust Theater
330 21st Ave S
Minneapolis, MN 55455
8/4/2017 7:00 PM
8/6/2017 10:00 PM
8/9/2017 5:30 PM
8/11/2017 8:30 PM
8/12/2017 2:30 PM
For information about reservations, visit fringefestival.org!
---
And more Mysterious Old Radio Listening Society news!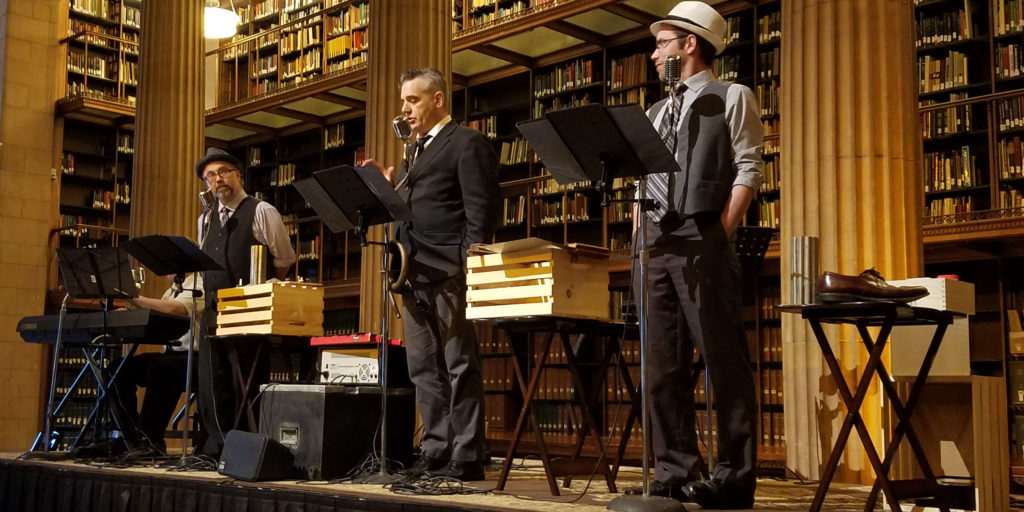 The Society returns to the James J. Hill Center September 24th and October 29th! Shows start at 3:30 PM and tickets are $15. Stay tuned for announcements of the episode we will be performing!